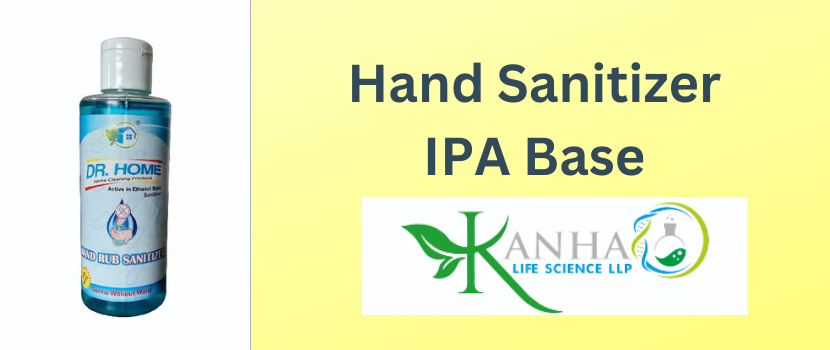 Germs may be found in almost every environment. No matter how many times everyone washes their hands, there are still a few germs remaining. The only thing we can do is be cautious and clean our hands at regular intervals. Sanitizers were used previously, but not as regularly as they are used now and after the COVID-19 pandemic. This pandemic did teach us the significance of washing our hands repeatedly. Always use alcohol-based hand sanitizers since they eliminate many germs in settings when soap and water are not available. To obtain alcohol-based sanitizers, contact Sanitizer Exporter Ahmedabad for the best sanitizers.
How to choose the best sanitizer?
Due to the COVID-19 pandemic, hand sanitizers of many brands have come into existence so it becomes difficult to find which is the correct sanitizer to use. So, before buying any hand sanitizer, give a read to the product label. Any sanitizer that anyone uses, should contain at least 60 percent alcohol in it. As alcohol-based sanitizers are the most effective ones.
The Food and Drug Administration has also cautioned against using hand sanitizers that have a methanol percentage in them. Methanol is a chemical that may be hazardous if rubbed into the skin. Some hand sanitizers are labelled with ethanol or ethyl alcohol yet include methanol percentage present in them. So, to ensure that the hand sanitizer brand you are using isn't one of the offenders, utilize the FDA's searchable database.
Never use the hand sanitizer that is made at home because if they are not made with the correct ratio of ingredients then they can be ineffective and also harmful to your skin.
How much sanitizer should a person use?
There are quite a lot of people who make the mistake of using very little sanitizer to sanitize their hands. Especially when the dispenser does not provide enough in one squeeze.
According to the guidelines of the World Health Organization, a 'coin-sized' quantity of sanitizer must be used. One should use that amount of hand sanitizer that covers the palm and backside of the hand and in between the fingers.
How should hand sanitizer be stored?
These days we are using more hand sanitizers than we ever did. Like every product, even hand sanitizers have a shelf life. The content of alcohol in the sanitizers decreases as the expiry date of sanitizers comes close. So always get rid of sanitizers that have expired and get a new one. Hand sanitizers should be kept in a cold and dry place always. Always protect them from direct sunlight and prolonged heat exposure. Always get your hand sanitizer instead of throwing it in the glove box or a cup holder when you get home. While there is little danger of combustion, high temperatures can hasten alcohol evaporation, especially if air enters the bottle.
So, one should wash their hands regularly to avoid the transmission of germs especially when a person spends most of the time outside in public, before you cook, and definitely, after a person coughs or sneezes to prevent the spread of germs.